We've been listening to the GOP and their Tea Party brethren talk about "taking our country back" and most folks have wondered "from what?"  But the question isn't "from what?" … it's "to when?"  And now, FOXnew has given us the answer …. 1897.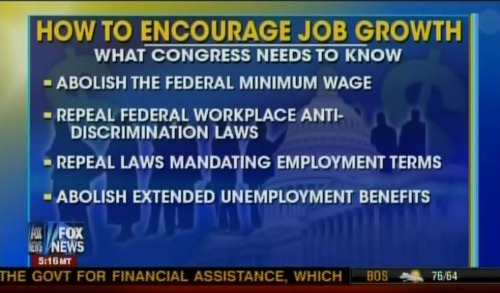 I'm surprised they didn't include a bullet point denoting the elimination of laws prohibiting child labor as well.
Absolutely none of those bullet points would increase job growth, but they would improve the ability of Corporations to further subjugate their all-white-male workforces.  If you're female, or if your skin has any tinge of color … good luck getting a job at all.
If these guys get their way they might as well rename our country to the United Corporations of America, because this will no longer resemble the country in which we grew up and we can mourn the American Dream as they will have effectively slaughtered it.