Home » Posts tagged 'Greenhouse Gases'
Tag Archives:
Greenhouse Gases
Tell President Obama: Don't appoint fracking proponent Dr. Ernest Moniz to lead the Department of Energy
President Obama keeps saying we need to confront climate change. Yet it's rumored he's considering nominating Dr. Ernest Moniz to lead DOE.  "As a proponent of fracking, Dr. Ernest Moniz is the wrong choice for to lead the Department of Energy. Appoint an energy secretary who will move us away from toxic, climate-heating fossil fuels and toward sustainable energy." 
So why is he considering appointing a major proponent of fracking to lead the Department of Energy?
According to Reuters, President Obama is seriously considering appointing Dr. Ernest Moniz – the director of MIT's Big Oil-sponsored Energy Institute and a big believer in expanding toxic, climate-heating gas fracking.1
At a time when the last thing we should be doing is undermining our progress against climate change, Moniz is the wrong choice to head one of the most important agencies in the fight for a sustainable energy future.
Tell President Obama: Stop promoting fracking, and don't appoint Ernest Moniz to head the Department of Energy!
Moniz's Energy Institute at MIT is sponsored by the likes of BP, Chevron and Saudi Aramco. So it is no surprise that the gas industry and pro-fracking groups welcomed the rumor of Moniz's appointment to head DOE.2
Moniz is a strong backer of the deeply flawed notion that we should expand our fracking infrastructure and development to serve as a "bridge" to low-carbon sources of energy.
But fracking isn't a bridge to a better future; it's an expressway to climate change and toxic pollution. Expanding fracking will worsen its toxic air pollution and increase its huge volumes of toxic wastewater, will increase incidents of groundwater contamination, and will unleash an absolutely catastrophic amount of greenhouse gas3 — not just through burning gas, but through the tremendous leakage from fracking wells of methane, a greenhouse gas that has 20 times the heat-trapping power of C02 over 100 years, making fracked gas as bad for the climate than burning coal.
What's more, heavy reliance on burning gas slows the implementation of the sustainable carbon-free sources of energy that will put a dent in our climate emissions.
Tell President Obama: Stop promoting fracking, and don't appoint Ernest Moniz to head the Department of Energy!
Climate change won't be solved by tradeoffs, compromises, or moderate-sounding catch phrases like "all of the above." President Obama cannot make a serious attempt at confronting climate change as long as he is pushing policies to "encourage" fracking and appointing administration officials who will undermine the progress he could be making.
This week, we delivered to the White House our open letter co-signed by over 240,000 people, calling on President Obama to lead on climate change and abandon his "all of the above" energy policy. But he still doubled down in his State of the Union address. By publicly protesting one of his rumored top picks for Energy secretary, we know that he'll hear the message.
Tell President Obama: Stop promoting fracking, and don't appoint Ernest Moniz to head the Department of Energy!
1. "EXCLUSIVE-Obama considering MIT physicist Moniz for energy secretary -sources," Reuters, February 6, 2013
2. "Will Ernest Moniz be the next Energy secretary?," Christian Science Monitor, February 11, 2013
3. "Bridge To Nowhere? NOAA Confirms High Methane Leakage Rate Up To 9% From Gas Fields, Gutting Climate Benefit," Think Progress, January 2, 2013
This week, the Environmental Protection Agency held public hearings on its recently proposed rule to limit the carbon pollution freely spewed by power plants that is causing catastrophic climate change.
Polluters, especially in the coal industry, will made hyperbolic claims that this rule will lead to an economic doomsday scenario. Of course, those are lies to protect their profits and ability to pollute freely.
Meanwhile, many environmental groups lauded the rule as an historic victory that will make significant gains against dangerous pollution. Unfortunately, that's not the case, either.
The truth is that the Carbon Pollution Standard — while symbolically important because it will regulate carbon pollution for the first time — actually does nothing to reduce current pollution sources.1 Climate change is one of the most urgent problems before us, and the EPA needs to do a lot more. As they taking public input this week, this is an important moment to call for a stronger Carbon Pollution Standard.
The fact is, this rule is weak in a number of important respects. It applies only to unlikely-to-be-built, new coal-fired power plants. It is riddled with loopholes allowing new sources of pollution including some new coal plants.2 It does not reduce carbon pollution from natural gas plants which are also a significant source of carbon pollution. And it does nothing to reduce carbon pollution from much more significant existing sources.3
Because of the rising cost of coal, the low price of natural gas, and the tireless work of activists across the country raising concerns about the health and climate impacts of coal, we've already been able to block all new coal power plants. So while this rule does serve as an additional roadblock against building new coal plants if the economics of coal become favorable again, otherwise, it essentially codifies the status quo — making into regulation the facts on the ground already established by the hard work of community and environmental activists.
It's sad that our political climate has been made so toxic by climate change denying Republicans — who literally voted to deny the science of climate change4 — that the very acknowledgement of the need to regulate carbon pollution by EPA is a victory and a positive step forward.
But in today's actual climate — where much of our country just experienced record-shattering March heat waves after a disturbing lack of winter — it is not only disappointing but profoundly dangerous that this rule does little if anything to effectively reduce unregulated climate pollution.
Tell the EPA: We need stronger rules to protect us from existing and future sources of carbon pollution.
EPA Administrator Lisa Jackson — who has been one of the few people in the Obama administration willing to fight to address climate change and defend the Clean Air Act — is to be commended for her leadership on this rule, despite a begrudging White House whose hand was forced by a court mandate, and a Tea Party Republican majority in Congress so openly hostile and obstructionist to climate change policies. But it appears even she has her hands tied when it comes to moving forward on the carbon standard.
Having proposed a rule for new power plants, the EPA is now legally required to develop a rule to limit carbon pollution from existing power plants, a much more significant source. But in announcing the new carbon standard, Administrator Jackson literally said in a press conference, "we have no plans to regulate existing sources."5
If EPA fails to take action on existing power plants, then the measured progress represented by this rule will go down in history as a symbolic though essentially empty gesture.
It's important to acknowledge progress. And to be upfront about the massive barriers that block even the most modest measures to address climate change. But it's also essential that we recognize that fighting climate change is one of the most urgent challenges facing us as a nation and a planet. Nothing less than bold action is required, and we must not be satisfied with symbolic but essentially empty gestures no matter how hard won.
1. "Why EPA's new carbon rules may not have much impact — for now," Washington Post, March 27, 2012
2. " New greenhouse gas rules riddled with loopholes," Greenpeace, March 27, 2012
3. "The top five things you need to know about EPA's new carbon rule," Grist, March 27, 2012
4. "GOP-led House rejects science, 240-184," Climate Progress, April 6, 2011
5. "What's the deal with EPA carbon rules for existing power plants?" Grist, March 27, 2012
---
Physicians in Congress Committing Malpractice on Millions
What would you think if your physician told you, "Keep smoking because quitting would kill tobacco and health care jobs." Or, "Don't take your high blood pressure medicine, you can't afford it." And, "Don't lose weight, no one has proven obesity is bad for you." That's exactly the quality of medical advice we are getting from the 18 Republican physicians currently serving in Congress. Some of the most well known are the father and son team of Rep. Ron Paul and Sen. Rand Paul, and Sen. Tom Coburn. Some of the most well known are the father and son team of Rep. Ron Paul and Sen. Rand Paul, and Sen. Tom Coburn. Almost all of these physician/Congressmen have been key soldiers in the Republican war on the Environmental Protection Agency (EPA), calling it a "job killer," pronouncing relevant health science "unproven," claiming we "can't afford" their regulations.
---
Nine States Have Legalized Malpractice Against Women
Prenatal testing during pregnancy is offered with the goal of identifying medical conditions that affect a fetus. Some of these medical conditions can be treated, other times knowing about the diagnosis in advance will affect how or even when the delivery occurs, and sometimes a condition is identified that leads a woman to choose an abortion. Although women in Pennsylvania, North Dakota, South Dakota, Utah, Idaho, Indiana, Missouri, Minnesota, North Carolina might not get to hear all of their medical information. In these standard bearing states for misogyny a doctor is allowed to withhold information that they think could lead to an abortion and not be sued as a result. These are called "wrongful birth laws" and they allow doctors to put their own personal beliefs first, free of legal repercussions
---
Reid: Republicans Exaggerating Benefits of Keystone XL Pipeline
Republican claims about the benefits of the Keystone XL oil pipeline are greatly overblown, Senate Majority Leader Harry Reid (D-Nev.) said Sunday.  "It won't lower the price of oil. Construction won't be complete for a long, long time," Reid said during an interview on CNN's State of the Union, referring to the proposed Alberta, Canada, to Texas pipeline. "And under the way it's constructed now, all the oil would be sold elsewhere. We can't have that. When I say elsewhere, I mean to some other country."
---
Electoral chaos-History repeats? The "house" decides?
In 2012, there will be a 3-way battle for the White House. One of these days the media's is actually going to share that fact with the rest of the country — but only when the New York Times et all are ready to take us on their journey into uncharted territory. A third party nominating platform will  have ballot access in all 50 states. They will select an Internet nominee through a nominating process. 6 qualified candidates will be 'drafted" by the public. One lucky politician is going to get "the yellow brick road" to the White House.
---
The Border Wall: The Last Stand at Making the US a White Gated Community
Mark Karlin, Truthout: "The construction of the 'barrier' wall – accompanying large-scale militarization (the Border Patrol, Immigration and Customs Enforcement, the FBI, the Drug Enforcement Agency, the FBI, the military etc.) – is on America's southern border, and there is meaning in that. Its location is prima facie evidence that the 'immigration issue' is really a euphemism for keeping poor brown-skinned people out of the US – as well as creating a 'practice' zone for protecting American economic and political interests in Mexico and Central America."
---
How Public Sector Layoffs Are Holding Back the Recovery

Heather Boushey, ThinkProgress: "The current economic recovery is going well if one looks at private sector job creation. The pace of private sector job creation is slower than in the recovery from the early 1990s recession … Since early 2009, governments at all levels have shed nearly 700,000 jobs, most of them at the state and local level. Since August of 2008 state and local governments have shed a total of 647,000 workers, of which 64 percent were women workers."
---
Canadian Government Targeting Opponents of New Oil Sands Pipeline 
Lisa Song, InsideClimate News: "As US environmental groups renew their battle against the resurrected Keystone XL oil pipeline, their counterparts in Canada are facing a deeper problem – a government campaign to limit their influence over Canada's Northern Gateway pipeline…. As environmental groups have stepped up their campaigns against the project, key figures in the Harper administration have publicly denounced them as extremists, and a federal finance committee has announced plans to audit all of Canada's charities."
---
Environmental Protection Agency Puts Greenhouse Gas Rules for Oil Refineries on Backburner
Elizabeth McGowan, InsideClimate News: "Election-year politics, $4-a-gallon gasoline and an anti-regulatory fervor on Capitol Hill have aligned to thwart EPA's vow to issue final carbon emissions standards for oil refineries this year…. The pullback on refineries – combined with an earlier and separate delay on regulating greenhouse gases from fossil fuel power plants – means EPA has yet to control emissions from a pair of sizable industrial sources."
---
Mike Konczal, New Deal 2.0: "As the one percent reap 93 percent of the income gains from the recovery, we're rapidly returning to pre-New Deal levels of inequality … It's important to remember that a series of choices were made during the New Deal to react to runaway inequality, including changes to progressive taxation, financial regulation, monetary policy, labor unionization, and the provisioning of public goods and guaranteed social insurance. A battle will be fought over the next decade on all these fronts."
---
A Field of Hawks


Eugene Robinson, Washington Post Writers Group: "Unless Ron Paul somehow wins the nomination, it looks as if a vote for the Republican presidential candidate this fall will be a vote for war with Iran. No other conclusion can be drawn from parsing the candidates' public remarks. Paul, of course, is basically an isolationist who believes it is none of our business if Iran wants to build nuclear weapons…. But Paul has about as much chance of winning the GOP nomination as I do."
---
A Sex Ed 101 Curriculum for Conservatives
Recent national kerfuffles over abortion and contraception access bring up many important questions: Should employers retain control over your wages and benefits after they sign them over to you? Is contraception, a service used by 99 percent of American women, really so controversial? How much state regulation should there be over women's most private decisions? But amidst all those questions is one overarching one: Do conservatives need a crash course in sex ed?
---
Julie Gillard's Rise Marks the Triumph of Machine Politics Over Feminism
John Pilger, Truthout: "In 1963, a senior Australian government official, A.R. Taysom, deliberated on the wisdom of deploying women as trade representatives. 'Such an appointee would not stay young and attractive forever [because] a spinster lady can, and very often does, turn into something of a battle-axe with the passing years [whereas] a man usually mellows.' On International Women's Day on March 8, such primitive views were worth recalling; but what has happened to modern feminism? Why is it so bereft of its political, indeed socialist roots that any woman who 'achieves' within an immoral system is to be admired?"
---
Busted for Busting Out at Bank of America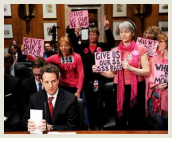 Medea Benjamin, Op-Ed: The women in the cell were proud of us for standing up to the banks; so were some of the police. "They were arrested for protesting against foreclosures at Bank of America," one of the policemen told a policewoman while I was being fingerprinted. "I'm with you there," she said. "Those bankers are thieves. They take government money to bail them out but then they refuse to lend money to black women like me. I lost my house because I couldn't get a bank loan, even though I have a good, steady job."
---
Jim Hightower | Attack of the Billionaires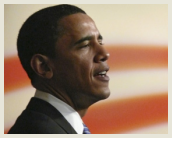 Jim Hightower, Op-Ed: "Hosted by the billionaire Koch brothers at the posh Renaissance Esmeralda golf resort in California's Palm Springs desert in early February, the confabulees were mobilizing and monetizing what Charles Koch called the "mother of all wars." That would be their self-proclaimed war to enthrone their ilk over workers, consumers, the environment, and democracy itself."
---
Catholicism is Not the Tea Party at Prayer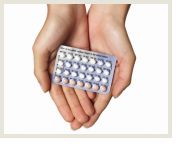 E.J. Dionne Jr., Op-Ed: "The nation's Roman Catholic bishops will make an important decision this week: Do they want to defend the church's legitimate interest in religious autonomy, or do they want to wage an election-year war against President Obama? And do the most conservative bishops want to junk the Roman Catholic Church as we have known it, with its deep commitment to both life and social justice, and turn it into the Tea Party at prayer?"
---
Efficiency Standards to Save Americans More Than $1 Trillion by 2035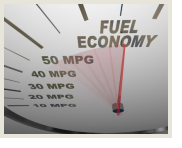 Stephen Lacey, News Analysis: Assuming that 11 new standards being considered for computer equipment, electric motors, fans, and pumps get established, the U.S. could see a 14% reduction in annual electricity use by 2035 compared with current projections. According to the ACEEE report, assuming household appliances are updated every 15 years through 2040, the average American household could save 180 megawatt-hours of electricity and over 200,000 gallons of water. Translated into understandable figures: Roughly $30,000.
---
Tom Engelhardt | The 0% Doctrine
Tom Engelhardt, Op-Ed: "The president had offered a new definition of "aggression" against this country and a new war doctrine to go with it. He would, he insisted, take the U.S. to war not to stop another nation from attacking us or even threatening to do so, but simply to stop it from building a nuclear weapon — and he would act even if that country were incapable of targeting the United States. That should have been news."